Business Overview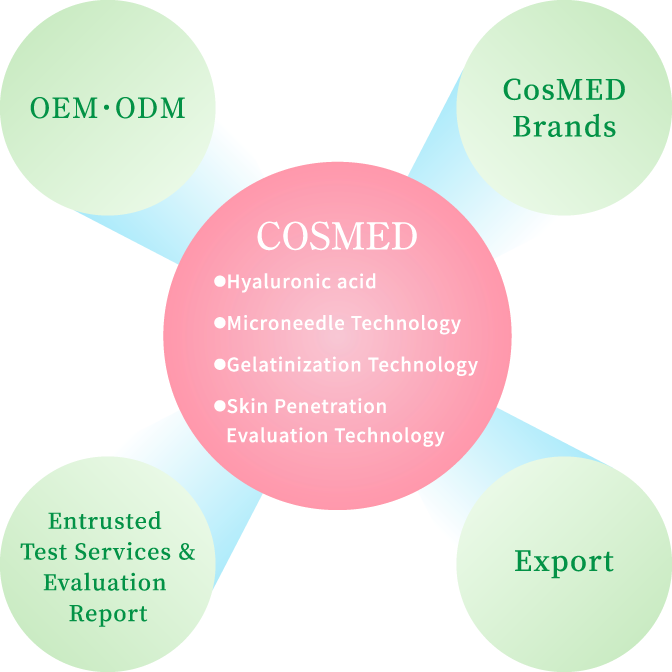 OEM & ODM
CosMED Pharmaceutical is accepting orders for development and manufacture of OEM or ODM cosmetic products including microneedles. We also propose the formulation and specifications of products responding to customers' requests. Please feel free to contact us using the inquiry form.
Entrusted Test Services & Evaluation Report
We provide entrusted test services for evaluating skin penetration of transdermal absorptive drugs and cosmetics based on our deep knowledge and technology of transdermal absorption.
Skin Penetration Tests for Cosmetics
Evaluation Tests for Skin Penetration Promoting Effect of Beauty Device
Skin penetration of the active ingredients of cosmetics is evaluated. The amount of active ingredients penetrating into stratum corneum, epidermal layer and dermis layer and the amount of transdermal permeation of the ingredients are measured and the photomicrographs of skin penetration behavior of the ingredients are provided.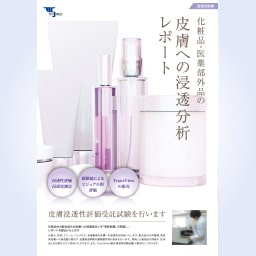 Click here to download documents.
Click here to download documents.
CosMED Brands
CosMED Pharmaceutical offers products of our own brands including various cosmetics and hair growers with microneedles. These products have favorable reviews as medical cosmetics manufactured by a pharmaceutical company. We accept purchase orders for the products from stores and distributers. Please feel free to contact us using the inquiry form. The details of each product are introduced in the total shopping site or official brand site of CosMED Pharmaceutical.
Export
We accept orders for planning and manufacture of OEM or ODM products and the products of customers' brands to be exported to foreign markets. The packages are designed based on customers' requests. The labels and instructions are available in English, Chinese or Korean.