Business Overview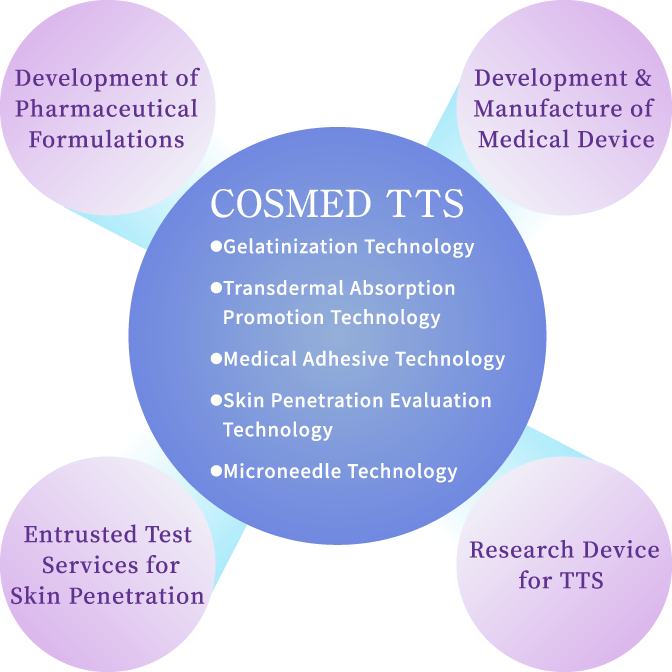 Development of Pharmaceutical Formulations
We, CosMED Pharmaceutical, are a specialist in transdermal absorption and have developed our unique TTS technology by combining knowledge and technologies of various fields. We provide entrusted research services and conducting cooperative research of various stages including surveys and research on transdermal absorption and development of formulations by utilizing our own technology.
Flow chart of product development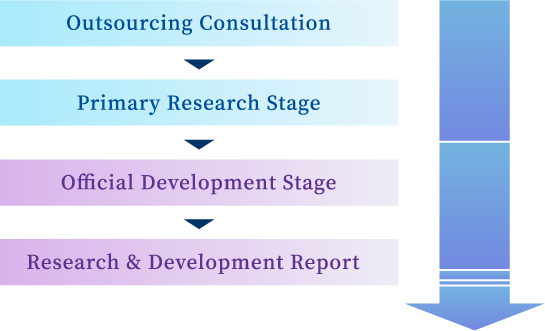 Details of each stage (for developing patch type drugs)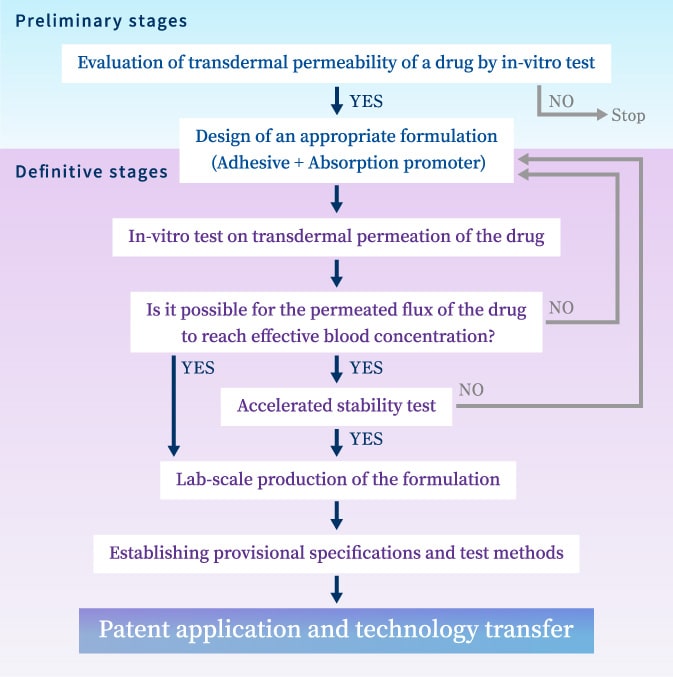 Abundant experiences in developing drugs
All of the ingredients including adhesive bases, absorption promoters and additives of our products have already been employed for medical products in Japan and Western countries. The research and development time is shortened to a minimum owing to our abundant experiences in developing drugs.
Examples of Developed Drugs

1

T101 patch type drug we developed was approved in March 2006 in Japan.

2

A patch type drug produced with the hydrophilic adhesive base we developed was approved in Japan.

3

F201 patch type antiphlogistic analgetic we developed was approved for clinical trials by the Chinese government in 2008.
Development & Manufacture of Medical Device
We manufacture skin-friendly, hypoallergenic, highly moisture-permeable and repeatedly applicable medical tapes, adhesive plasters and dressings by OEM and ODM. We also propose the specifications of products responding to customers' requests. Please feel free to contact us using the inquiry form.
Entrusted Test Services for Skin Penetration
We provide entrusted test services for evaluating skin penetration of transdermal absorptive drugs and cosmetics based on our deep knowledge and technology of transdermal absorption.
Transdermal Permeation Tests for Pharmaceutical Formulations
Skin Penetration Tests for Cosmetics
Evaluation Tests for Skin Penetration Promoting Effect of Beauty Device
Skin penetration of the active ingredients in drugs and cosmetics are evaluated. The amount of the active ingredients penetrating into stratum corneum, epidermal layer and dermis layer and the amount of transdermal permeation of the ingredients are measured and the photomicrographs of skin penetration behavior of the ingredients are provided.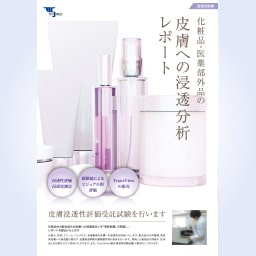 Click here to download documents.
Click here to download documents.
Research Device for TTS
CosMED Pharmaceutical sells research equipment and devices that support research and development works. We manufacture and sell several devices that support transdermal absorption tests and trial production.
TransView (Transdermal Absorption Testing Device)
We have developed an automatic sampling device for in-vitro transdermal permeation test on the basis of our unique technology by utilizing the know-how from our transdermal absorption research. The device has acquired an excellent reputation from researchers owing to its simple operation and accurate sampling.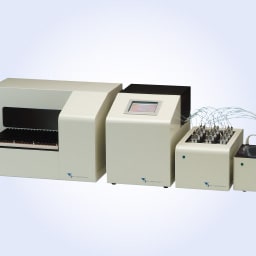 Click here to download documents.
Click here to download documents.
TransCoat (Coater)
Trans Coat (coater) is a multi-purpose coater for laboratory use. The coater can be used for continuous application of acrylic adhesive solution and hot melt adhesives. The coater has a simple structure to enable discharge of exhaust gas through a draft chamber in a laboratory.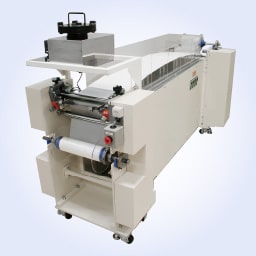 Click here to download documents.
Click here to download documents.
TransTack (Ball Tack Tester)
The tester measures the adhesive force of patch type drugs, poultices and adhesive plasters. The tester is manufactured in compliance with the corresponding JIS and the adhesive force of a sample is measured by rolling down a steel ball on the sticky surface of the sample.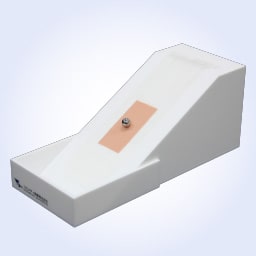 Click here to download documents.
Click here to download documents.